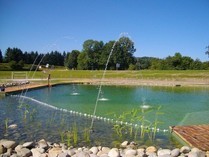 In the village of Saint Laurent de Neste you may :
- have a bath in the natural swimming pool from June to september
- practise tennis on the 2 local courts (10 euros per hour)
- join the local animations such as : cinema, concerts, village dinners...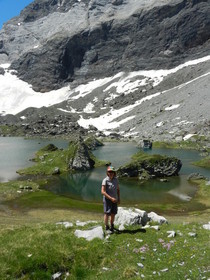 Ideas of walks and cycling tours
Hiking in the central Pyrenees :
Lac d'Oo : 2h30
Aubert and Omar lakes in the natural Néouvielle reserve : 4h
 Baroude lake : 6h (marmottes and even isards will be there)
Col d'Aspin path : from 1h to 3h
Hospice de France - port de Bénasque  : 6h (vultures, and even eagle if you are lucky can be seen)
Hiking in the surroudings :
anglo-canadian cemetery in Nistos (where a royal air force plane crashed during world war two) : 2h
Barousse villages : 3h
Bramevaque castle path : 1h30
Hike with a guide or with donkeys : www.randoneo.fr
Cycling in the Tour de France cols around La Souleillane :
Col d'Aspin
Col du Tourmalet
Col de Peyresourde
Col de Balès
Col des Ares
Col de Mente
 If you have children, choose the greenway between Saint Bertrand de Comminges and Fronsas along the Garonne to cycle safe.
Other activities
- Golf in Lannemezan (8 km)  18 holes with a view on the Pyrenees : http://pagesperso-orange.fr/golflannemezan/
and in Montréjeau (8 km)  9 holes along the Garonne river.
- River activities such as kayak, rafting on the rive of Neste d'Aure or the Garonne
- Parapent in the Louron valley.

- Treetop adventure park :www.pyrenees-ho.com